Introduction:
Teacher's Day is an occasion to honor and appreciate the dedicated educators who shape our lives. While heartfelt messages and gifts are wonderful ways to express gratitude, engaging in fun teacher-student activities can make this day even more memorable. These activities foster a sense of camaraderie, promote learning in unique ways, and create lasting memories.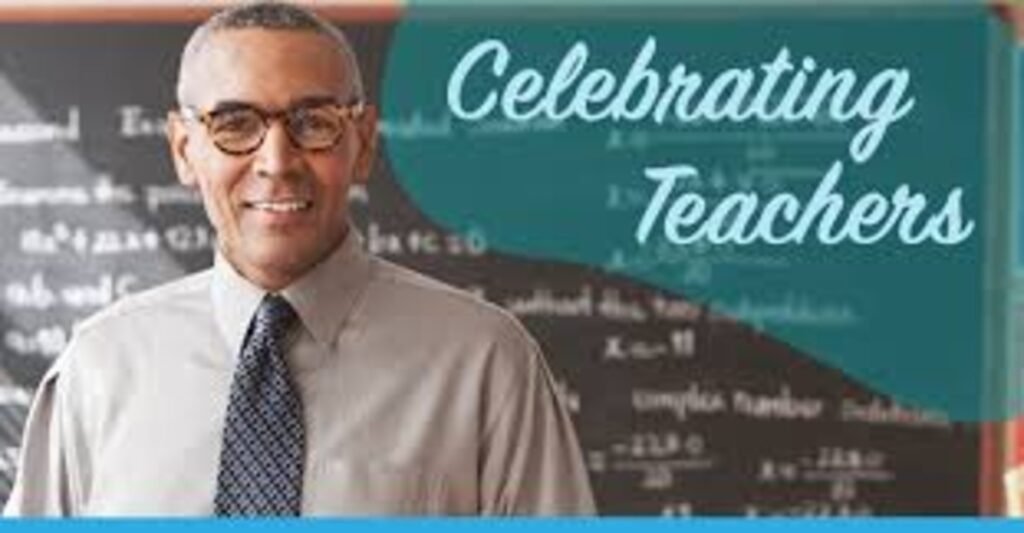 1. Reverse Roles:
Let students become teachers for a day! Allow them to prepare a short lesson or presentation on a topic of their choice. It's a great way for students to appreciate the effort that goes into teaching while teachers gain insights into their students' interests and teaching styles.
2. Treasure Hunt:
Organize a treasure hunt with clues and riddles that lead to educational surprises. Teachers can create clues related to subject matter, and students work together to solve them. This activity encourages critical thinking, teamwork, and a sense of adventure.
3. Creative Workshops:
Teachers can conduct creative workshops on hobbies or skills outside the classroom. Art, music, cooking, or even a DIY science experiment can be engaging and fun. This allows students to see a different side of their educators.
4. Teacher-Student Talent Show:
Encourage students and teachers to showcase their talents in a talent show. Singing, dancing, playing instruments, or sharing special skills can bring out hidden talents and foster a sense of togetherness.
5. Memory Lane:
Create a "Memory Lane" where teachers and students can display photos, projects, and memorable moments from the academic year. This visual journey down memory lane can be both nostalgic and heartwarming.
6. Classroom Decorations:
Let students take charge of decorating the classrooms with messages, artwork, and creative designs. This not only adds a festive atmosphere but also encourages teamwork and creativity.
7. Thank You Letters:
Incorporate a letter-writing activity where students pen down heartfelt thank-you notes to their teachers. Encourage them to express their appreciation and share memorable experiences in the classroom.
8. Storytelling Session:
Teachers can share their favorite stories or experiences from their teaching careers. Students, in turn, can share stories of their favorite moments in class. This activity promotes communication and understanding.
9. Quiz Competition:
Organize a friendly quiz competition between teachers and students, covering various subjects or general knowledge. It's an excellent way to combine learning with entertainment.
10. Cultural Exchange:
Encourage students from diverse backgrounds to share aspects of their culture, such as traditional food, music, dance, or clothing. This promotes cultural understanding and appreciation among the school community.
Conclusion:
Teacher's Day is a wonderful occasion to celebrate the vital role educators play in our lives. By engaging in these fun teacher-student activities, students not only show their appreciation but also strengthen the bond with their teachers. These activities create a positive and memorable atmosphere, reminding us all that learning can be both fun and meaningful.