September 10, 2023
Introduction
In a historic move, Prime Minister Narendra Modi unveiled the Global Biofuels Alliance at the 18th G20 Leaders' Summit held in New Delhi. This initiative aims to combat global pollution and reduce India's reliance on imported oil, setting a course for a greener and more sustainable future.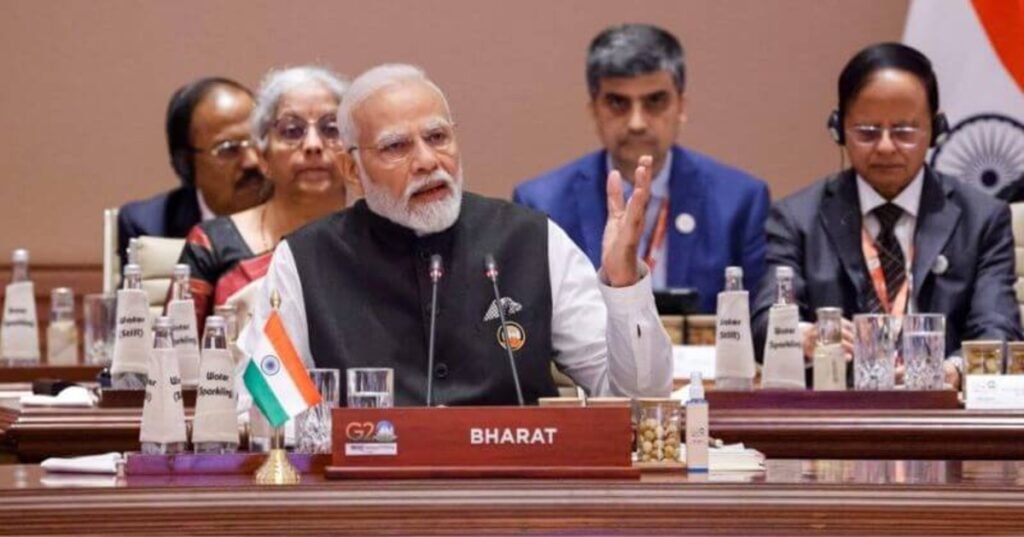 The Global Biofuels Alliance, launched with the vision of reducing world pollution, was greeted with enthusiasm by Union Minister Nitin Gadkari during an exclusive interview with NDTV. He emphasized the importance of biofuels in achieving a carbon-neutral nation and improving the livelihoods of Indian farmers.
Prime Minister Modi urged nations to join the initiative and set a global target of blending 20% ethanol with petrol, a significant step toward cleaner transportation and reduced carbon emissions.
Union Minister Nitin Gadkari expressed his optimism, stating, "The Biofuels Alliance is a historic event that will help us reduce world pollution in a major way. Using ethanol in petrol is a major achievement, and it will be especially helpful for farmers, who can now sell their surplus crop to fuel stations."
India's heavy reliance on imported crude oil, accounting for more than 85% of its requirements, has prompted a strong push toward domestic biofuel production. The initiative aims to secure a consistent supply of biofuels, ensure affordability, and promote sustainable production practices.
Additionally, Mr. Gadkari highlighted the significance of green hydrogen in India's future. He said, "Green hydrogen is a futuristic vision for India. It has the potential to make our automobile sector the number one in the world."
Launch of Global Bio Fuel Alliance
The launch of the Global Biofuels Alliance aligns with India's goal of becoming a carbon-neutral country by 2070. It represents a win-win situation for Atmanirbhar Bharat, helping to reduce air pollution, create jobs, and position India as a leader in the production and utilization of biofuels.
Notably, the initiative's timing coincides with the announcement of the India-Middle East-Europe Economic Corridor, a collaborative effort involving India, the United States, and several major economies. This corridor, viewed by many as an alternative to China's Belt and Road Initiative, was jointly revealed by PM Modi and leaders from the United States, Saudi Arabia, the United Arab Emirates, France, Germany, Italy, and the European Union during the G20 summit.
Conclusion
Once completed, this ambitious project could serve as a modern-day Silk Road, fostering economic partnerships, political alliances, and cultural integration across continents. It underscores India's growing influence as a key player on the global stage, particularly in the realms of sustainability, energy, and international cooperation.