September 1, 2023
Introduction
In a move that has further heightened tensions in the South China Sea region, China's release of a new official map has drawn strong rejection from multiple Asian countries. Notably, four Asian nations have backed India's call for rejecting this contentious map.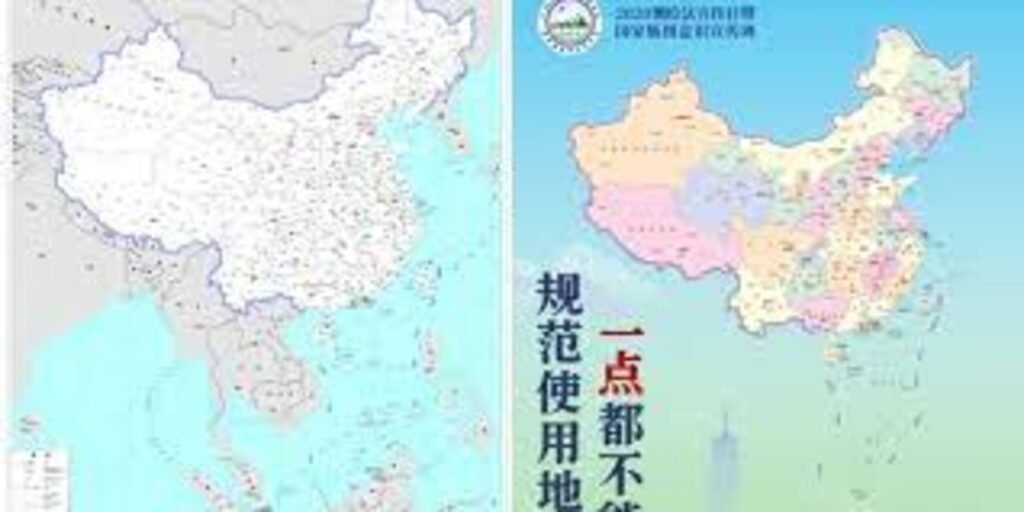 Vietnam, a key player in the South China Sea dispute, has resolutely opposed China's claims in the region based on the controversial nine-dotted line. Vietnam's foreign affairs ministry spokesperson, Pham Thu Hang, stated that China's official map infringes upon Vietnam's sovereignty over the Spratly and Paracel Islands and its territorial waters. Hang emphatically declared that Vietnam opposes all of China's claims in the South China Sea associated with the dotted line.
India has also raised concerns about the map, particularly regarding the depiction of sections of Arunachal Pradesh under China's control. This development underscores India's determination to defend its territorial integrity.
Philippines states its non recognition
The Philippines, another nation with a stake in the South China Sea, has expressed its non-recognition of China's expansive claims in the region. Meanwhile, Malaysia and Taiwan have issued strong-worded statements, accusing Beijing of encroaching on their territorial boundaries.
China, however, responded to these objections by calling for objectivity and calm. Wang Wenbin, the spokesperson for China's Foreign Ministry, emphasized that the map's release aimed to provide an official reference for publishers, companies, and other entities. It is worth noting that foreign firms have faced difficulties with the Chinese government over the usage of maps in the past.
At the heart of this dispute is China's assertion of sovereignty over more than 80% of the South China Sea, as depicted by the nine-dash line on its map. This claim has been a longstanding point of contention, with neighboring nations such as Vietnam, the Philippines, Brunei, Malaysia, and Taiwan all asserting their rights to parts of the same maritime territory. These conflicting claims have led to tensions and disputes in the region, making it one of the most volatile geopolitical hotspots in the world.
Conclusion
The rejection of China's new map and the rallying of Asian nations behind India's stance signal a renewed and intensified phase of the South China Sea dispute. As these countries continue to assert their rights and challenge China's claims, the region remains a focal point of global concern, with the potential for further escalations and diplomatic efforts to find a resolution.