Introduction:
Janmashtami, also known as Krishna Janmashtami, is a joyous Hindu festival celebrated with fervour and devotion to honour Lord Krishna's birth. The festival falls on the eighth day (Ashtami) of the Krishna Paksha (dark fortnight) in the month of Bhadrapada. One of the most delightful aspects of Janmashtami celebrations is the preparation of delectable sweets that are offered to Lord Krishna. These sweets not only symbolize devotion but also have a rich cultural significance. In this article, we'll explore some easy-to-make Janmashtami special sweets that will surely please Lord Krishna.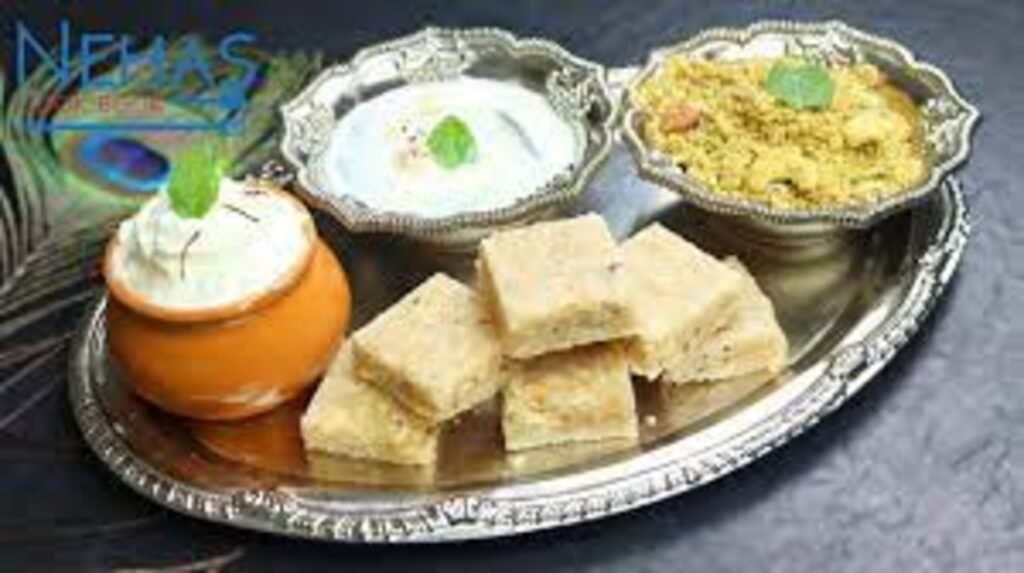 1. Makhan Mishri (Butter and Sugar):
Lord Krishna, often depicted with a pot of butter (makhan), has a special fondness for this creamy delight. Prepare homemade butter and add some sugar or mishri (rock sugar) for a sweet, simple offering. The freshness of homemade butter enhances the taste and devotion behind this sweet gesture.
2. Peda:
Peda, a traditional Indian sweet, is a favourite of Lord Krishna. To make peda, you'll need milk powder, condensed milk, and ghee. Mix them together, shape them into small rounds, and garnish with chopped nuts. These bite-sized pedas are not only delicious but also represent Lord Krishna's love for dairy products.
3. Kheer:
Kheer, a rice pudding prepared with milk and sugar, is another beloved dish of Lord Krishna. Cook rice in sweetened milk until it thickens, and then garnish with cardamom, saffron, and dry fruits. The fragrant aroma and rich taste of kheer make it a perfect offering for the deity.
4. Makhana (Fox Nuts)
Makhanas, or fox nuts, are often associated with Lord Krishna's childhood. Roast makhanas in ghee and sprinkle some powdered sugar for a sweet and crunchy snack that's perfect for offering during Janmashtami.
5. Chappan Bhog (56 Food Items):
Chappan Bhog is an elaborate offering consisting of 56 different food items. While it may seem daunting, you can prepare a simplified version by offering a variety of fruits, sweets, and savouries on a beautifully decorated platter.
6. Flavoured Milk:
Krishna's love for flavoured milk is well-known. Prepare flavoured milk by adding rose syrup, saffron, or cardamom to the milk. Offer it chilled to Lord Krishna as a refreshing beverage.
Conclusion:
Janmashtami is a time for devotees to express their love and devotion to Lord Krishna, and preparing special sweets is a cherished tradition. These easy-to-make sweets not only please the deity but also add a delightful touch to your Janmashtami celebrations. As you offer these delectable treats with devotion, remember that it's not just about the taste but the love and reverence that go into making them. May your Janmashtami be filled with joy, devotion, and the blessings of Lord Krishna.