Introduction:
Lung cancer remains a formidable adversary, affecting millions of lives across the globe. This insidious disease is characterised by the uncontrolled growth of abnormal cells within the lungs, often detected at advanced stages, posing significant challenges for patients and healthcare providers. To effectively combat lung cancer, it's crucial to delve into its types, symptoms, causes, and the array of treatments available.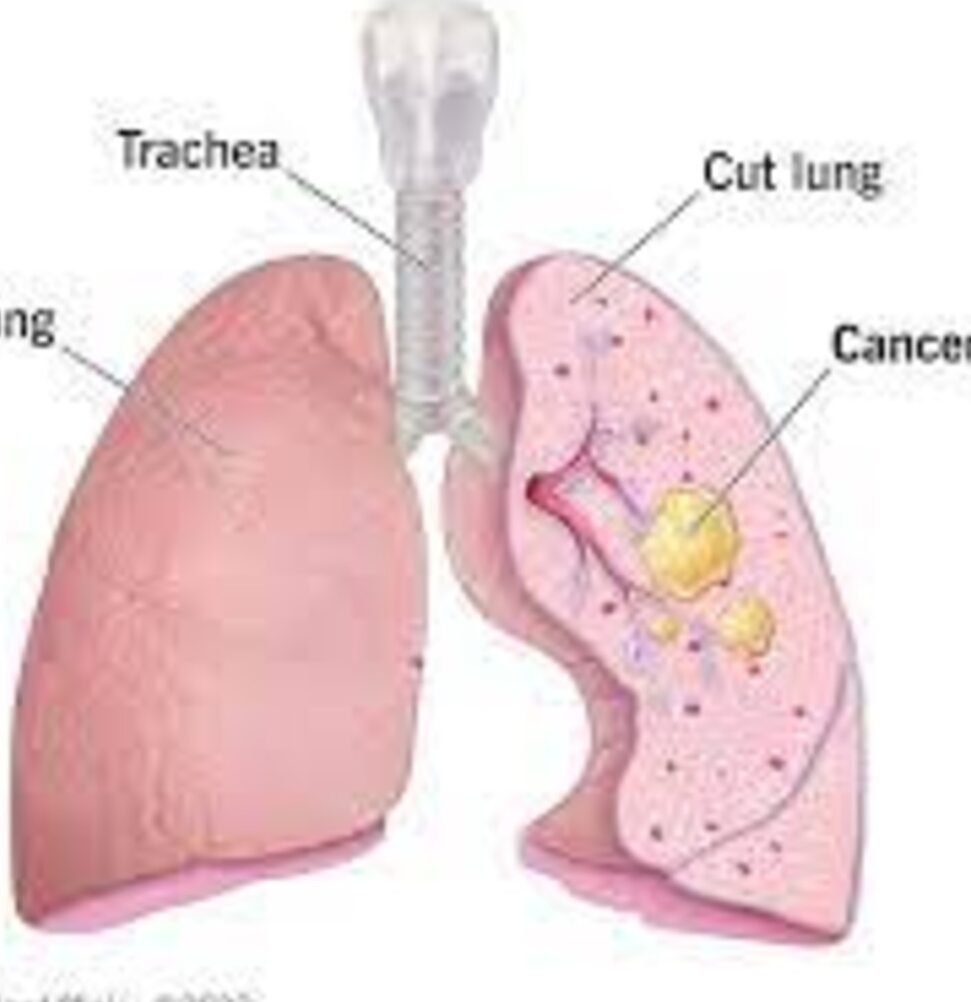 Types of Lung Cancer:
Lung cancer can be categorized into two primary types, each with its own subtypes:
1. Non-Small Cell Lung Cancer (NSCLC):
– Adenocarcinoma: Most common and often affecting non-smokers, starting in the outer lung regions.
– Squamous Cell Carcinoma: Linked to smoking, beginning in bronchial tubes.
– Large Cell Carcinoma: Less frequent but aggressive, causing symptoms such as chest pain and coughing up blood.
2. Small Cell Lung Cancer (SCLC):
– Highly aggressive, frequently linked to heavy smoking, and prone to spreading.
– Symptoms include coughing, shortness of breath, fatigue, and weight loss.
Symptoms of Lung Cancer:
Recognizing the signs of lung cancer is crucial for early detection. Common symptoms include:
– Persistent cough
– Chest discomfort
– Coughing up blood
– Shortness of breath
– Fatigue
– Unexplained weight loss
– Recurrent respiratory infections
– Hoarseness
Causes and Risk Factors:
Tobacco use is the leading cause, contributing to about 85% of lung cancer cases. However, even non-smokers can be at risk due to factors such as asbestos exposure, radon gas, secondhand smoke, environmental toxins, genetics, and environmental pollutants. Genetic abnormalities can also elevate the risk of lung cancer, particularly among non-smokers.
Treatment Options:
The choice of treatment depends on the type, stage, and overall health of the patient. Lung cancer treatment options include:
– Surgery: Removing tumors or, in some cases, an entire lung for early-stage cancer.
– Chemotherapy: Utilizing drugs to kill or inhibit cancer cell growth, applied for both NSCLC and SCLC.
– Radiation Therapy: Using high-energy rays to target and destroy cancer cells, alone or in combination with surgery and chemotherapy.
– Targeted Therapy: Targeting specific genetic mutations to disrupt cancer cell growth signals.
– Immunotherapy: Enhancing the body's immune system to combat cancer cells more effectively.
– Palliative Care: Focusing on improving the quality of life and managing symptoms for advanced cases.
Conclusion:
Lung cancer poses a significant health challenge globally, impacting both smokers and non-smokers alike. Understanding its various types, recognizing early symptoms, and identifying risk factors are crucial steps in the battle against this formidable disease. With advances in treatment modalities ranging from surgery to immunotherapy, there is hope for improved outcomes and enhanced quality of life for those affected by lung cancer. Early detection and comprehensive care remain the cornerstones of this ongoing fight against lung cancer.