Introduction:
In a monumental achievement for space exploration, India's moon lander, Vikram, has potentially uncovered the first signs of a moonquake in nearly five decades. This groundbreaking discovery, made during India's historic lunar mission near the moon's south pole, opens up new avenues for understanding our celestial neighbor. Join us as we delve into the details of this remarkable development and its implications for lunar science.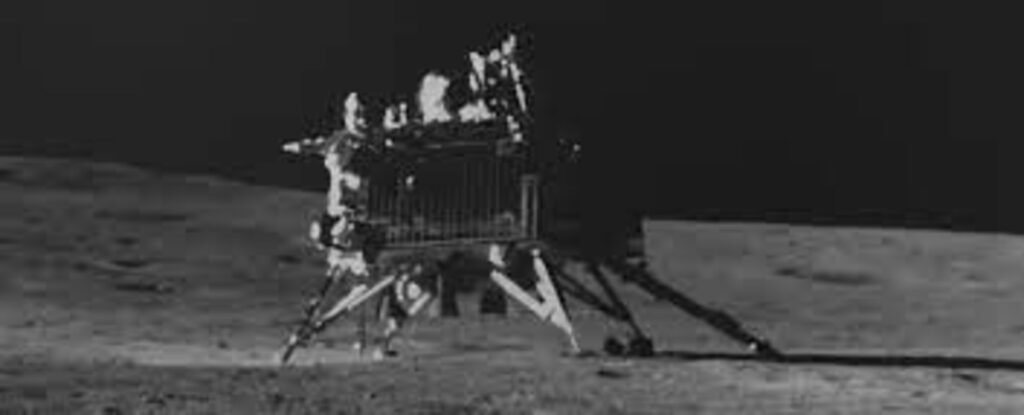 A Lunar Odyssey:
In August, India etched its name in history by softly landing the uncrewed Vikram lander near the lunar south pole, becoming the fourth nation to achieve this feat. Equipped with advanced instruments and the Pragyan moon rover, this mission embarked on an ambitious quest to unravel the mysteries of the moon's enigmatic south pole region.
Unveiling Lunar Secrets:
The Pragyan rover's initial findings were intriguing, as it confirmed the presence of sulphur in the region, shedding light on the moon's composition. However, the most astonishing discovery came from Vikram's Instrument for Lunar Seismic Activity (ILSA) payload, which detected an unexplained "event" just three days after landing.
Moonquake Mystery:
ILSA's primary mission is to monitor vibrations on the lunar surface caused by natural quakes, impacts, and artificial events. What sets this discovery apart is that the "event" was notably more powerful than the vibrations produced by the nearby Pragyan rover. The source of this event remains a mystery, and the Indian Space Research Organization (ISRO) is diligently investigating its origins.
A Glimpse into Lunar History:
The last time moonquakes were detected was during NASA's Apollo missions in the 1970s. This newfound evidence suggests that the moon, often considered a dormant celestial body, might have more dynamic activity beneath its surface than previously thought. Moonquakes could be a vital piece of the lunar puzzle, shedding light on its geological history and processes.
Awaiting Resumption:
As the lunar night descends on Vikram and Pragyan, both powered by solar energy, they are in a state of hibernation. However, ISRO anticipates a "successful awakening" later this month, when these remarkable devices will resume their historic mission. This mission promises to provide valuable insights into the moon's geology, composition, and seismic activity.
Conclusion:
India's lunar mission has not only added another chapter to the history of space exploration but also rekindled our curiosity about the moon. The potential discovery of a moonquake brings us closer to understanding the moon's geological past and its significance in the broader context of our solar system. As Vikram and Pragyan continue their mission, we eagerly await the revelations that await us beneath the lunar surface, unveiling the mysteries of Earth's celestial companion.