September 1, 2023
Introduction
On August 23, 2023, history was made when India's Chandrayaan-3 mission's lander, Vikram, successfully touched down on the lunar surface, solidifying India's status as only the fourth nation in the world to achieve this remarkable feat. This historic event marked the culmination of years of hard work, dedication, and innovation by the Indian Space Research Organisation (ISRO), and at the helm of this ambitious lunar mission was ISRO's dynamic leader, Mr. S Somanath.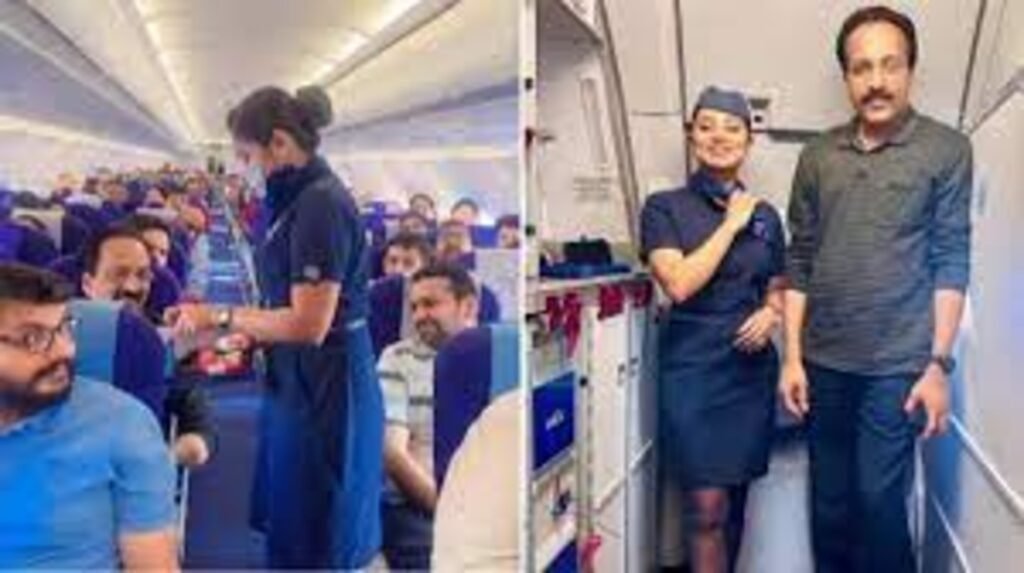 Mr. S Somanath, the driving force behind India's lunar aspirations, has been receiving widespread acclaim and appreciation from around the world, and this accolade reached new heights when he boarded an IndiGo flight recently.
As he stepped on board the aircraft, a sense of pride and excitement filled the cabin. The air hostess, with genuine enthusiasm and respect in her voice, extended a warm welcome to Mr. Somanath, urging fellow passengers to acknowledge the presence of this "national hero."
Prompted by her words, passengers and crew members alike broke into spontaneous applause, demonstrating their gratitude for his exceptional contributions to India's space endeavors. Many passengers couldn't resist turning their heads to catch a glimpse of the celebrated scientist, a moment of pride for everyone on that flight.
The goodwill and admiration didn't stop with applause. Another flight attendant approached Mr. Somanath, bearing a few thoughtful goodies and a heartfelt note of gratitude. With a humble smile, he graciously accepted these tokens of appreciation, a symbol of the nation's deep respect and admiration for his remarkable achievements.
The heartwarming encounter was captured on video and shared on Instagram with a caption that read, "MR S SOMANATH – The chairman of ISRO. Felt privileged to get a chance to serve Mr S. Somanath on board our INDIGO flight. 'It's always a pleasure to have national heroes on our flight,' the text insert reads."
Conclusion
This spontaneous and warm welcome from IndiGo's cabin crew and passengers serves as a testament to the respect and admiration Mr. S Somanath has garnered not only from the scientific community but also from the hearts of everyday people across India. His leadership and vision have not only propelled India to new heights in space exploration but have also inspired a sense of pride and unity among its citizens. Mr. Somanath's journey to the moon may be over, but his legacy as a national hero continues to soar.