Introduction
In today's fast-paced world, the majority of office workers spend extended hours seated at desks, often leading to sedentary lifestyles that can have a detrimental impact on their muscular health. Long periods of sitting can result in muscle tightness, imbalances, and a host of other issues. However, with a few simple adjustments and mindful habits, office workers can easily maintain their muscular health and prevent discomfort. Here are some easy-to-follow tips that can make a significant difference: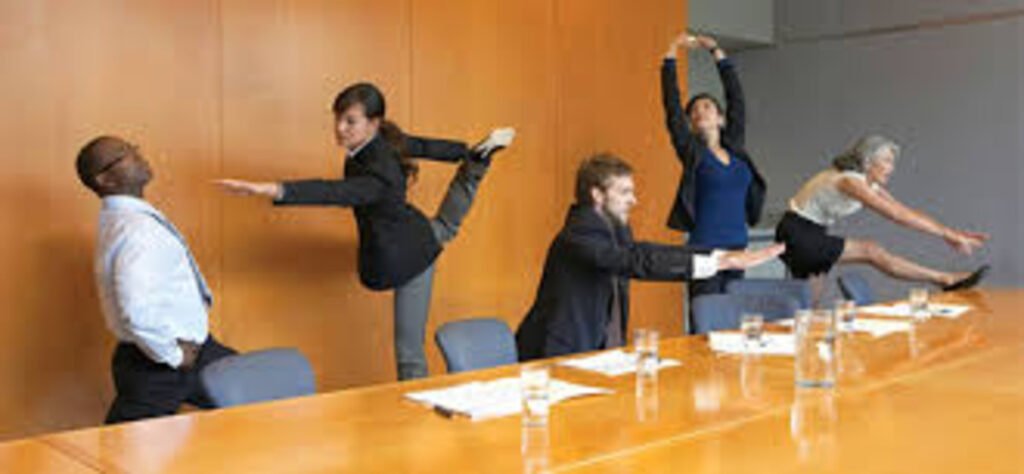 1. Regular Movement Breaks:
Sitting for prolonged periods causes muscles to stiffen. Incorporating regular movement breaks every 30 minutes can help counteract this. Take a short walk, do some light stretching, or perform simple desk exercises to keep muscles engaged.
2. Ergonomic Workspace Setup:
Invest in an ergonomic chair, keyboard, and monitor setup. This ensures that your body is properly aligned and supported, reducing strain on muscles. Adjust the height of your chair and monitor so that your arms are at a comfortable angle and your eyes are level with the screen.
3. Stretching Routine:
Set aside a few minutes each day for a stretching routine. Focus on areas that tend to get tense, such as the neck, shoulders, back, and hips. Incorporating yoga or Pilates into your routine can also be beneficial for overall flexibility and muscle health.
4. Strength Training:
Incorporate strength training exercises into your routine. Bodyweight exercises like squats, lunges, push-ups, and planks can help build and maintain muscle mass. You don't need to spend hours at the gym; even a short session a few times a week can yield positive results.
5. Hydration and Nutrition:
Staying hydrated and maintaining a balanced diet supports muscle health. Proper hydration helps transport nutrients to muscles, while a diet rich in lean proteins, fruits, vegetables, and whole grains provides essential nutrients for muscle repair and growth.
6. Posture Awareness:
Practise good posture while sitting and standing. Slouching can strain muscles and lead to discomfort. Keep your back straight, shoulders relaxed, and your feet flat on the ground. Consider using a lumbar support cushion to maintain the natural curve of your spine.
7. Desk Setup Exercises:
Perform desk-friendly exercises throughout the day. Shoulder shrugs, wrist rotations, seated leg lifts, and ankle circles can help stimulate blood flow and prevent muscle stiffness.
8. Mindful Breathing:
Engage in deep breathing exercises. Oxygenating your muscles through deep breaths can help relax tension and promote a sense of relaxation.
9. Stay Active Outside of Work:
Engage in regular physical activity outside of office hours. Whether it's jogging, cycling, swimming, or dancing, find an activity you enjoy to keep your muscles active and engaged.
10. Stay Consistent:
Consistency is key to maintaining muscular health. Create a routine that incorporates these tips and stick to it. Over time, these small changes will become habits that contribute to your overall well-being.
By following these easy tips, office workers can take proactive steps to keep their muscles healthy and minimize the negative effects of a sedentary work environment. Remember, small changes can make a big difference when it comes to your muscular health. Your body will thank you for the investment in its well-being.