Introduction:
Flying can be an exciting adventure, but it often comes with the challenge of trying to sleep comfortably on a plane. Whether you're embarking on a long-haul journey or just need a quick nap during a shorter flight, getting quality sleep in the air is essential for arriving at your destination feeling refreshed and ready to go. In this feature article, we'll explore a range of easy tips to help you achieve a good night's sleep while soaring through the skies.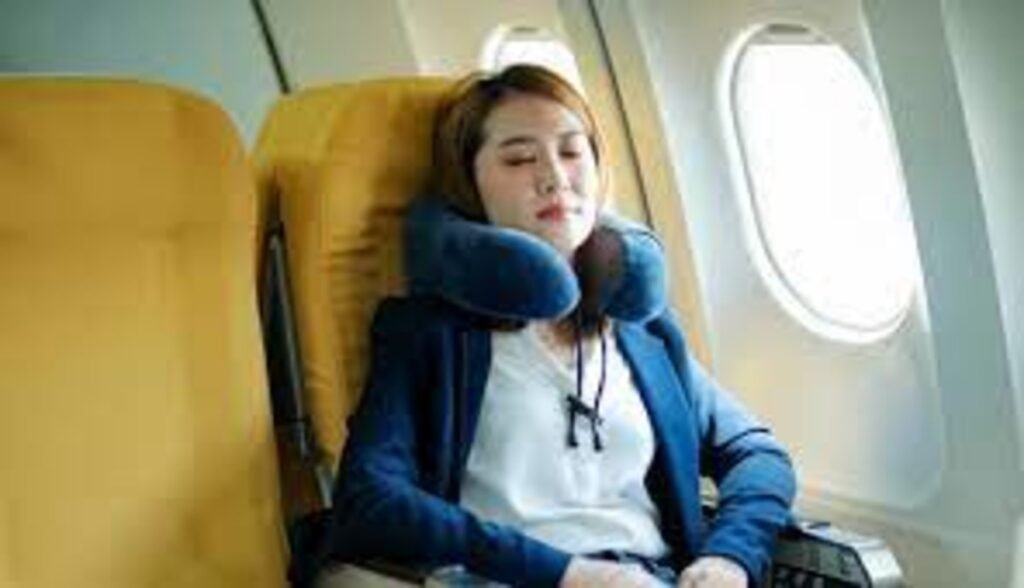 1. Choose the Right Seat:
Selecting the right seat can make a world of difference when it comes to sleep on a plane. Aim for a window seat, as it provides a convenient place to rest your head and avoid disturbances from other passengers needing to move around.
2. Dress Comfortably:
Opt for loose, breathable clothing and layers to adapt to varying cabin temperatures. A cosy pair of socks and a travel pillow can also enhance your comfort and help you relax.
3. Bring Sleep Essentials:
Pack essentials such as an eye mask, noise-cancelling headphones, and a neck pillow. These items can create a cocoon of tranquillity amidst the bustling environment of a plane.
4. Mind Your Timing:
Adjust your sleep schedule before the flight to align with your destination's time zone. This can help reduce jet lag and make it easier to fall asleep when you're on the plane.
5. Stay Hydrated:
While it's important to drink enough water, avoid excessive consumption close to bedtime to prevent waking up for bathroom trips. Dehydration can also affect your comfort and sleep quality.
6. Avoid Heavy Meals:
Partake in a light meal before the flight, and avoid heavy, greasy, or spicy foods. These can cause discomfort and disrupt your sleep.
7. Limit Screen Time:
The blue light emitted by screens can interfere with your body's production of melatonin, a hormone that regulates sleep. Minimise screen exposure before attempting to sleep.
8. Practice Relaxation Techniques:
Deep breathing, meditation, and gentle stretches can help relax your body and mind, making it easier to fall asleep.
9. Create a Sleep-Conducive Environment:
Adjust your seat to a semi-reclined position, buckle your seatbelt over a blanket for added comfort, and arrange your personal belongings for easy access. Creating a cosy nook can enhance your sleeping conditions.
10. Consider Sleep Aids Carefully:
If you're considering sleep aids like melatonin or over-the-counter medications, consult a healthcare professional before your flight to ensure they're safe for you and won't interact with other medications.
Conclusion:
Sleeping on a plane doesn't have to be a challenge. By following these easy tips, you can significantly improve your chances of enjoying a restful slumber while cruising at 30,000 feet. Remember, preparation is key, and creating a comfortable environment combined with mindful practices can help you arrive at your destination feeling well-rested and ready for your next adventure.