Introduction
In a world where heart disease remains a leading cause of mortality, a recent systematic review and meta-analysis published in the Foods Journal have unearthed a fascinating and potentially game-changing discovery – the protective effects of hard water against cardiovascular disease mortality. As we dive into the depths of this groundbreaking research, we uncover a story that may reshape our understanding of the water we drink and its impact on our hearts.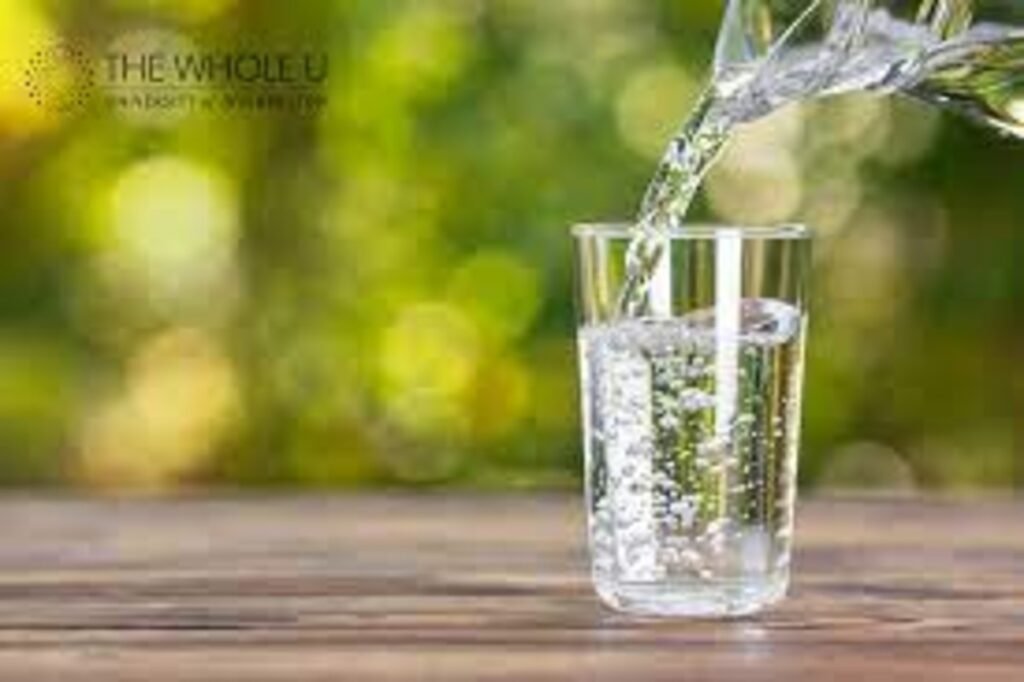 The Study: A Deep Dive into Water Hardness and Cardiovascular Health
Researchers scoured three scientific databases, including the Web of Science, PubMed, and Scopus, to select qualitative and quantitative studies exploring the link between drinking water hardness and cardiovascular disease mortality rates. Out of 547 initial studies, 25 were chosen for qualitative analysis, spanning across Asian countries, European countries, and Canada. For the quantitative analysis, three European studies detailing total hardness and mortality rates were considered.
Compelling Observations: Hard Water's Heart-Healthy Properties
Among the 25 studies analysed qualitatively, a remarkable 17 reported a significant protective effect of total drinking water hardness against cardiovascular disease-related mortality. However, eight studies found no or non-significant protective impact of hard water.
Digging deeper, the research uncovered additional insights. One study hinted at an inverse association between water hardness and magnesium content in water with the risk of cardiovascular disease. Another study suggested that hard water could reduce the risk of hypertension. Moreover, two studies linked higher calcium content in water with lower risks of acute myocardial infarction and ischemic heart disease.
Quantitative Analysis: Hard Water's Impact on Mortality Rates
The quantitative analysis reinforced these findings. Residents of areas with high drinking water hardness were shown to have significantly lower cardiovascular disease mortality rates than those with soft water. However, it's worth noting that the heterogeneity among these studies was notably high, indicating a complex relationship.
Study Significance: The Potential Health Benefits of Hard Water
This systematic review and meta-analysis leave us with a compelling hypothesis: drinking hard water may reduce the risk of mortality from cardiovascular disease. Water hardness is often categorised based on calcium carbonate concentration, with soft water containing less than 60 mg/L and hard water exceeding 180 mg/L. According to the World Health Organization (WHO), the ideal range falls between 50 and 500 mg/L.
Minerals in water, particularly magnesium and calcium, are proposed as key players in this protective effect. Magnesium's role in regulating cardiac muscle tone, ion transport, and more, along with calcium's influence on the renin-angiotensin system and sodium-potassium balance, could collectively contribute to better cardiovascular health.
Yet, it's not all about health benefits. Soft water can have corrosive properties, potentially releasing metals like copper and iron from supply pipes, which can adversely affect human health.
A Cautionary Note and the Path Forward
As we embrace this tantalising discovery, it's crucial to tread carefully. The scientists behind this research emphasised caution due to multiple confounding factors present in the selected studies. The need for further research to solidify the health effects of hard water is paramount.
Conclusion
In closing, the age-old adage "you are what you eat" may need a new twist – "you are what you drink." Could the answer to a healthier heart be flowing right from our taps? While more research is needed, the idea that hard water may be a key ally in the fight against cardiovascular disease certainly adds a refreshing twist to our understanding of hydration and health.