Introduction
In a world where health and wellness are becoming increasingly important, the concept of superfoods has taken centre stage. These nutritional powerhouses are packed with essential vitamins, minerals, and antioxidants, making them an integral part of a healthy diet. In this feature article, we'll explore the remarkable benefits of superfoods and how they can transform your eating habits for the better.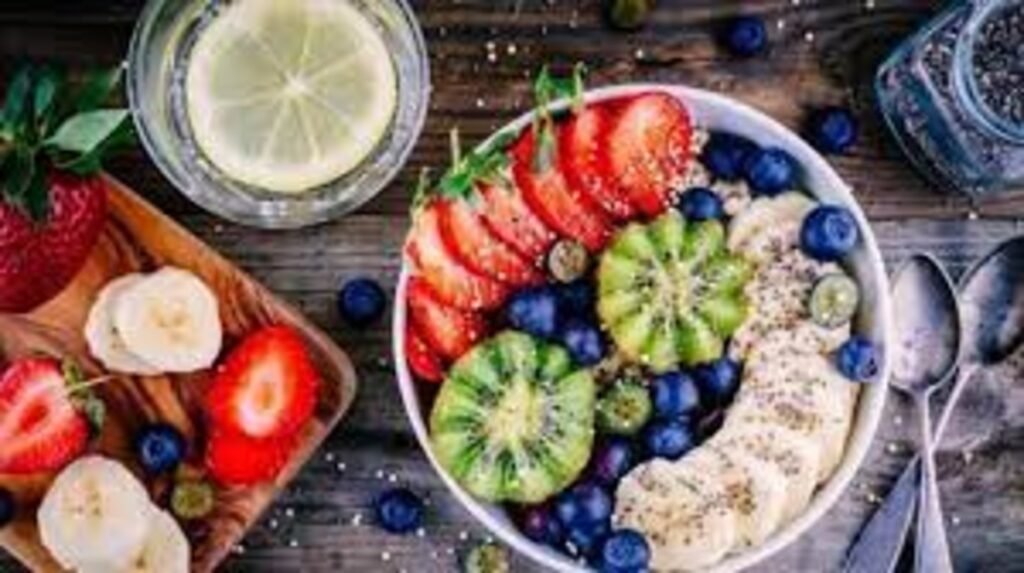 What Are Superfoods?
Superfoods are not some magical concoction; they are simply natural foods that are exceptionally rich in nutrients. These foods offer an array of health benefits and can help protect against chronic diseases. They are typically low in calories and high in essential vitamins, minerals, fibre, and antioxidants.
The Superstars of Superfoods
1. Berries:
Blueberries, strawberries, and blackberries are bursting with antioxidants, which help combat inflammation and oxidative stress.
2. Leafy Greens:
Kale, spinach, and Swiss chard are excellent sources of vitamins A, C, and K, as well as folate and fiber. They support bone health, reduce the risk of chronic diseases, and aid digestion.
3. Nuts and Seeds:
Almonds, walnuts, chia seeds, and flaxseeds are packed with heart-healthy fats, fiber, and protein. They can help lower cholesterol and promote satiety.
4. Fatty Fish:
Salmon, mackerel, and sardines are rich in omega-3 fatty acids, which are beneficial for heart health, brain function, and reducing inflammation.
5. Turmeric:
This vibrant spice contains curcumin, a potent anti-inflammatory compound. It has been linked to improved joint health and reduced risk of chronic diseases.
6. Quinoa:
A complete protein source, quinoa is also high in fibre, magnesium, and iron. It's an excellent choice for vegans and vegetarians.
7. Legumes:
Beans, lentils, and chickpeas are low in fat, high in fibre, and rich in plant-based protein. They support digestive health and help stabilise blood sugar levels.
8. Avocado:
Avocado is a source of healthy monounsaturated fats, potassium, and fibre. It's good for heart health and can aid in weight management.
The Benefits of Incorporating Superfoods
Optimal Nutrition:
Superfoods are nutrient-dense, providing essential vitamins and minerals that your body needs for optimal functioning.
Disease Prevention:
Regular consumption of superfoods can reduce the risk of chronic diseases, such as heart disease, diabetes, and certain cancers.
Weight Management:
Many superfoods are low in calories but high in fibre, helping you feel full and satisfied, which can aid in weight management.
Increased Energy:
Nutrient-rich foods can boost your energy levels and enhance overall vitality.
Glowing Skin:
The antioxidants in superfoods promote healthy skin by fighting free radicals and preventing premature ageing.
How to Incorporate Superfoods into Your Diet
Incorporating superfoods into your daily meals can be easier than you think:
Smoothies:
Blend berries, spinach, and chia seeds into a delicious and nutritious morning smoothie.
Salads:
Add avocados, nuts, seeds, and leafy greens to your salads for an extra nutrient boost.
Grain Bowls:
Use quinoa as a base for grain bowls and top with a variety of vegetables and lean proteins.
Snacks:
Keep a stash of mixed nuts or Greek yoghourt with honey and berries for healthy and satisfying snacks.
Spices:
Experiment with turmeric and other spices in your cooking to enhance flavour and health benefits.
Conclusion
Superfoods are not a dietary fad; they are a proven way to promote overall health and well-being. By incorporating these nutrient-rich foods into your diet, you can enjoy a wide range of health benefits while savoring delicious and satisfying meals. Remember, it's not about overhauling your diet overnight but making small, sustainable changes that can lead to a healthier and more vibrant you. Start today and embark on a journey to a super-healthy lifestyle.