Introduction
In the ever-evolving landscape of nutrition and superfoods, one small seed has managed to capture the attention of health enthusiasts and researchers alike – the chia seed. Although diminutive in size, chia seeds pack a nutritional punch that belies their appearance. From their rich nutrient profile to potential health-promoting properties, let's delve into the remarkable benefits that make chia seeds a nutritional powerhouse.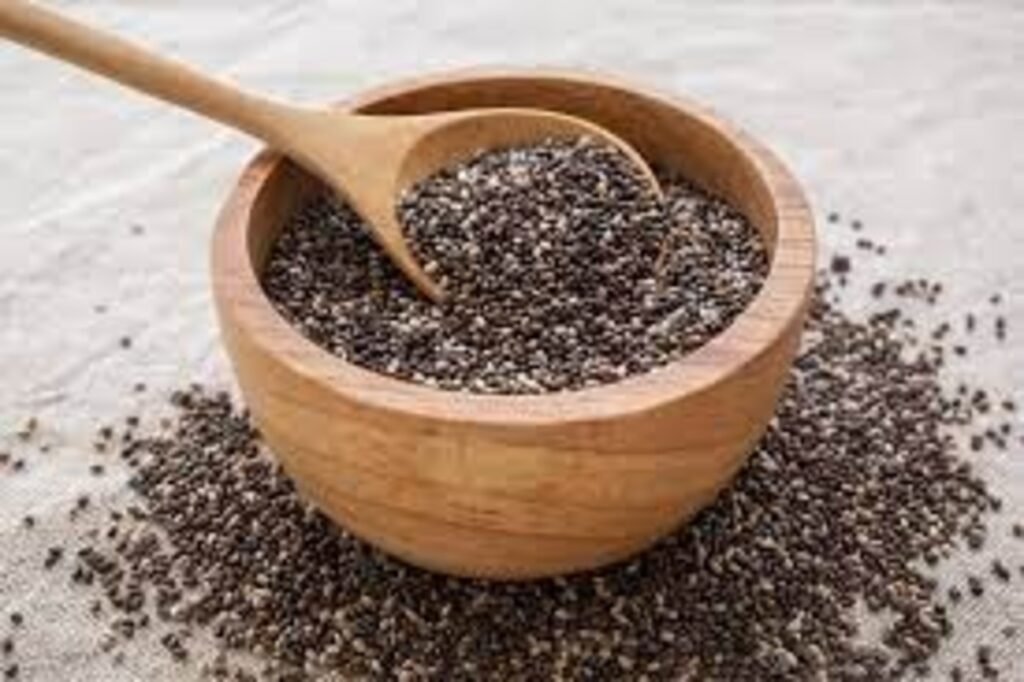 Nutrient-Dense Dynamo:
Chia seeds may be tiny, but they are densely packed with essential nutrients. These tiny wonders are an excellent source of dietary fiber, omega-3 fatty acids, protein, vitamins, and minerals. Just a single ounce of chia seeds contains a significant portion of your daily recommended intake of fiber, promoting digestive health and aiding in maintaining a feeling of fullness.
Omega-3 Fatty Acids for Heart Health:
Chia seeds are renowned for their omega-3 fatty acid content, specifically alpha-linolenic acid (ALA). These essential fatty acids play a crucial role in heart health by reducing inflammation, improving cholesterol levels, and supporting overall cardiovascular function. Incorporating chia seeds into your diet can contribute to a lower risk of heart disease.
Balancing Blood Sugar:
Chia seeds have a unique ability to form a gel-like substance when exposed to liquids. This property is attributed to soluble fiber, which can help slow down the digestion process and regulate the absorption of sugar. This makes chia seeds a potential ally for individuals looking to manage blood sugar levels, particularly those with type 2 diabetes.
Plant-Based Protein Power:
For those following a plant-based diet or looking to reduce their animal protein intake, chia seeds offer an excellent source of protein. The protein content in chia seeds is well-balanced, containing all nine essential amino acids necessary for optimal health.
Bone Health Booster:
Chia seeds are a good source of several minerals, including calcium, phosphorus, and magnesium. These minerals are vital for maintaining strong and healthy bones. Incorporating chia seeds into your diet can contribute to bone density and help prevent conditions like osteoporosis.
Antioxidant Arsenal:
Chia seeds are loaded with antioxidants, which help neutralise harmful free radicals in the body. These antioxidants contribute to cellular health and have been linked to a reduced risk of chronic diseases such as cancer and cardiovascular ailments.
Incorporating Chia Seeds into Your Diet:
Adding chia seeds to your diet is remarkably simple. They have a mild, nutty flavour that pairs well with various foods. Chia seeds can be sprinkled onto yogurt, oatmeal, or smoothies, used as a topping for salads, or even used as an egg substitute in vegan baking.
A Word of Caution:
While chia seeds offer an array of health benefits, it's important to consume them in moderation. Due to their high fiber content, excessive consumption may lead to digestive discomfort for some individuals. It's also advisable to drink plenty of water when consuming chia seeds, as their hydrophilic nature can lead to dehydration if not properly hydrated.
In Conclusion:
The unassuming chia seed has risen to nutritional stardom, owing to its impressive nutrient profile and potential health benefits. From heart health to bone support, chia seeds offer a variety of advantages that make them a worthy addition to any diet. As with any dietary change, it's best to consult with a healthcare professional before making significant alterations to your eating habits. So, why not sprinkle some chia seeds into your next meal and let these tiny powerhouses work their nutritional magic?